Holoplot to Present New Gear, Seminars at PLASA 2018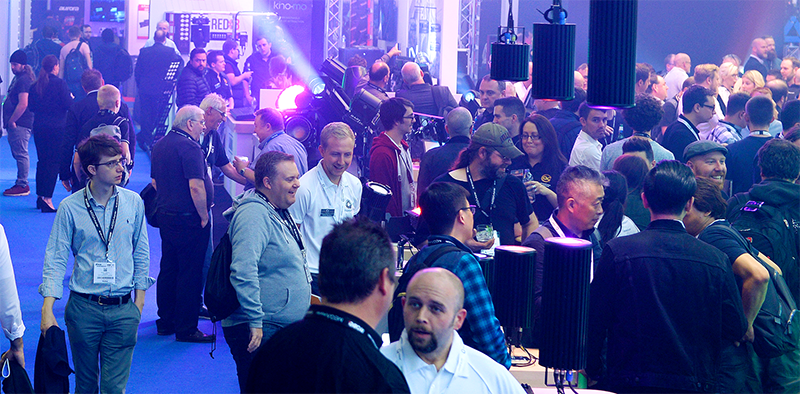 LONDON – Along with its Orion products on stand W61, Holoplot will hold seminars at the PLASA Show titled "Using Wave Field Synthesis for 3D sound applications and challenging acoustic environments." The seminars will take place at the AV Audio Theater on Sept. 16 (11 a.m.) and Sept. 17 (3:30 p.m.)
More details from Holoplot (www.holoplot.com):
Berlin, Germany-based Holoplot joins the PLASA Show 2018 from September 16-18 in London at the London Olympia National Hall. This trade show is a worldwide event for entertainment technology. Over 200 brands will present innovative solutions and fresh product launches in lighting, audio, rigging staging, and AV sectors.
Experience a new dimension of sound
Holoplot will show its complete audio solution ORION at stand W61. The series consists of the audio module "Io", the "Eta" processing core, and the software interface "Orbit". Holoplot products offer radically new opportunities for applying and controlling audio in various applications, as well as the creation of true immersive sound experiences. The system uses wave field synthesis technology components, but the company has developed its own configuration and approach to making the system scalable and applicable to a large number of use cases, enabling sound engineers to work in new dimensions of sound reinforcement.
Using knowledge from over 10 years of research, this product is able to generate different and more efficient audio wavefronts, ranging from spherical to cylindrical and planar. This results in the fact, that the system's audio beams can be controlled precisely on vertical and horizontal axis, sound fields of head size can be created and constant levels over long distance are achieved. This provides audio engineers not only with an incredibly powerful toolset to solve many acoustical challenges, deliver highest speech intelligibility even on distances above 100m from the system, but also allows them to design immersive sound fields easily, often without further speaker installments. Measurement results in Frankfurt Central Station, an acoustically very challenging environment, have proven that STI measurements of 0.75 and higher can even be achieved in a distance of 200 meters from the audio system, with very constant levels.
Sharing knowledge around wave field synthesis in seminars
Holoplot will hold seminars at the PLASA Show titled "Using Wave Field Synthesis for 3D sound applications and challenging acoustic environments". The hourly session consists of four parts: an introduction to Wave Field Synthesis (WFS), Holoplot system explanation, WFS applied in the conferencing industry, and WFS applied in the retail industry. The seminars will be held twice during the show in the AV Audio theater. "With the seminars, we want to educate the industry about the unique capabilities of our technology. ORION works differently than conventional products, delivering unique audio experiences in respect to speech intelligibility, immersive sound design, and multi-content delivery. The PLASA Show is therefore important for us to share our insights and discuss the industry's application challenges with other professionals", comments Roman Sick, CEO of Holoplot.
For more information and to register, go to:
https://holoplot.com/events/holoplot-at-plasa-2018-two-seminars-about-wave-field-synthesis-to-solve-acoustic-challenges/
Leave a Comment: