Dreamweavers Adds Clair Brothers' kiTCurve to Inventory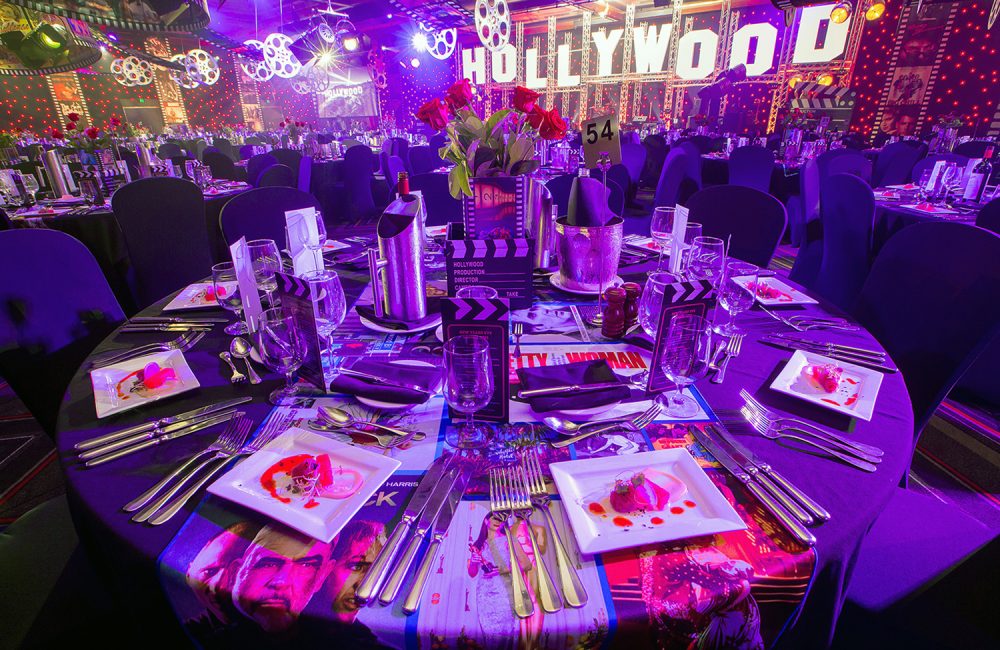 BRISBANE, Australia – Dreamweavers event production company recently added a Clair Brothers kiTCurve system to its inventory.
More details from Clair Brothers (www.clairbrothers.com):
Dreamweavers is an event production company serving greater Australia as a world-class, full-service force in integrated event creation and production. Straight shooters who avoid spin and deliver what they refer to as 'unique and engaging' productions that inspire with creativity and raw passion. Dreamweavers is a seasoned team with one-hundred-fifty years of combined experience. Having put on more than four-thousand events in just fifteen years, they know well what it means to exceed client expectations of being on time and on budget, all while using the best equipment the industry has to offer. Which explains why Clair Brothers is now an integral part of the Dreamweavers arsenal of state-of-the-art gear.
"We were invited by Wayne Grosser, Clair Brothers' rep here in Australia, to take a listen to a full range of Clair Brothers systems," explains Sam Pomana, general manager for Dreamweavers. "Wayne is familiar with our mission to stay on the cutting edge of event production innovation. He knows we have to – the nature of our creativity depends on it." According to Grosser, the Clair Brothers kiTCurve system seemed like the perfect fit. Kyle Hodges, Dreamweavers audio engineer and producer puts it like this, "Wayne took the opportunity to demo several Clair Brothers systems for us as points of reference. They all sounded incredible, as expected, but Wayne was right – the kiTCurve boxes were phenomenal and really stood out performance-wise." Adds Pomana, "The kiTCurve's size and weight were an unexpected bonus in addition to the incredible sound. Many of the events we produce are held in hotel ballrooms where rigging is limited. So, our ability to rig this system in tight spaces with minimal weight loading is huge. Another bonus is that our truck space and crew requirements are cut in half. That's cost savings we pass along to our clients."
A recent event produced by Dreamweavers was a cirque-themed cocktail event on Australia's Gold Coast. The full ballroom event included performances by two bands and three acrobatic troupes. "The Clair Brothers system we used for this show was comprised of four kiTCurves with four kiT-Sub-minis. It did the job beautifully and the sound was enormous," describes Kyle. The system has now handled a wide variety of events since its implementation, from 800-person conferences and 1,000-person gala dinners to shows with national acts such as Megan Washington, Regurgitator, and Hot Dub Time Machine, as well as numerous local acts. "The kiTCurve box sells itself, really," says Pomana. "For me the big picture value has come from Wayne's commitment to the Clair Brothers brand and service. His continued support has been nothing short of outstanding. His knowledge and ability to mix live sound is some of the best I've seen anywhere. We're truly privileged to have him working with us."
On the technical side, Dreamweavers runs a CL5 console in addition to a fully integrated Dante network system including the LAKE LM44 processor and the kiTCurve system. With one CAT5e cable from the CL5, the team has access to 32-channel RIO rack, eight channels of Shure digital wireless mics and four channels in/out of the Lake LM44 that converts the digital network signal to analogue, which is then sent to the kiTCurve system. "This rack is awesome and is a one stop shop for everything we do at Dreamweavers," explains Hodges. "Thanks to the LM44 and Dante, everything gets received and sent from one place." When asked to sum up Dreamweaver's experience with the kiTCurve system, Hodges smiles, "It has been nothing but amazing and reassuring. It's an incredible product that surprises us every time we turn it on. And when you consider the years our team has been doing event production, that's really saying something."
Leave a Comment: