Capital Sound and Martin Audio MLA Power Hyde Park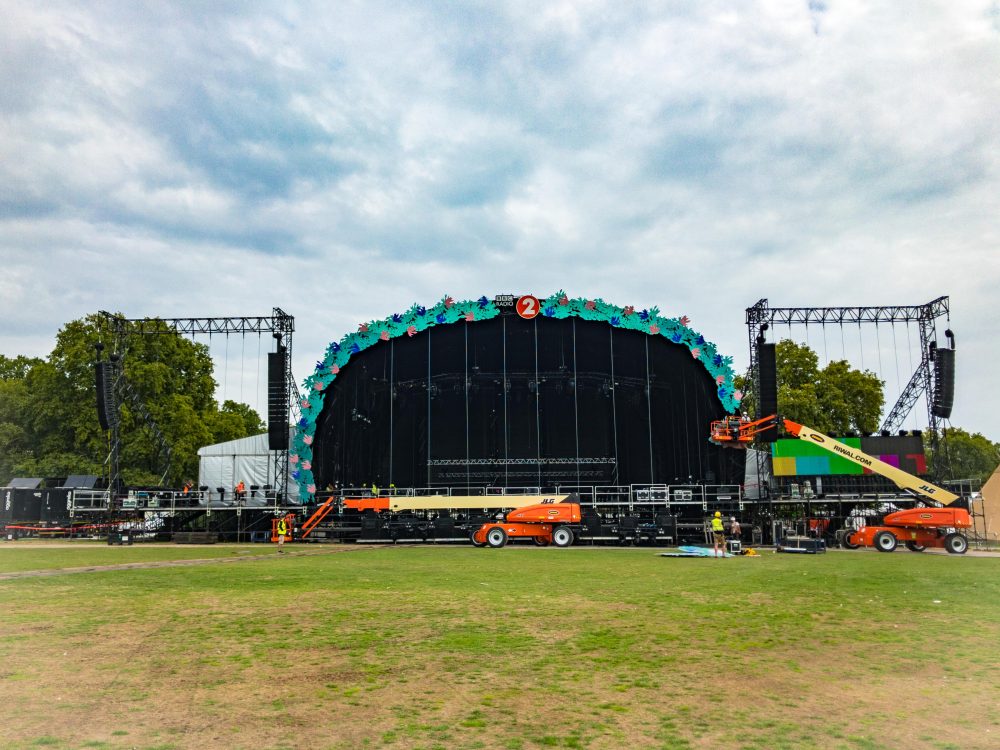 LONDON – Capital Sound supplied a Martin Audio MLA loudspeaker array for several summer concerts at Hyde Park including British Summer Time, Proms in the Park and Live in Hyde Park.
More details from Martin Audio (www.martin-audio.com):
During the summer months, London's Hyde Park becomes a second home for Capital Sound, and their premier Martin Audio MLA loudspeaker array, as they bookend the summer months with British Summer Time, near the start of the season, and then Proms in the Park and Live in Hyde Park over a single weekend in September.
Hosted by Michael Ball, Proms in the Park is billed as Britain's largest outdoor classical music event and includes the traditional Last Night anthems as 40,000 voices join the BBC Concert Orchestra to end two months of music with a spectacular finale.
Headlining the event were Gladys Knight. Josh Groban, tenor Joseph Calleja, Matt Goss, Lisa Stansfield, Albert Hammond and The Wandering Hearts.
The dust had barely settled when BBC Radio 2's Live in Hyde Park got underway on the Sunday, the highlight of which was the reunion between Kylie Minogue and Jason Donovan, 30 years on. Also on the star-studded bill were All Saints, Rita Ora, Manic Street Preachers, Boyzone, The Shires, Lenny Kravitz and The Band of Love.
Capital were contracted by promoters, Festival Republic, with production once again in the trusty hands of Dick Tee.
The rental company has been servicing the latter now for five years and is now well accustomed to optimizing PA in Hyde Park. Focusing maximum impact on the main audience area while minimizing bleed onto the neighboring Park Lane residences, the main hangs again comprised 16 x MLA and an MLD Downfill enclosure on each flank, with a further 12 x MLA per side acting as sidefills.
Providing LF extension were 26 MLX subs in a broadside cardioid array—17 forward facing along the front, and nine on top reversed. On alternate sub stacks was a W8LM Mini Line Array element, with a further stack of three W8LM on each side acting as 'wing fills'.Up on stage, artists could draw their reference sound from wedge monitors in the shape of Martin Audio LE1500s, which kept company with WS218X side fills, while away from the stage 12 Martin Audio DD6's provided reinforcement at the VIP interview stage outside, with a further 12 x Martin Audio F8's on duty inside.
Further back down the field, a fourth delay ring—introduced two years ago—is now a permanent fixture, giving a total of 12 delay masts. Two points were set 1500 ft. from the mix position, comprising eight Martin Audio MLA Compacts (tapped at a 1000ms delay time) to extend coverage to the main entrance gate but avoiding any spill.
Four positions were equipped with three MLX in cardioid pattern, while the furthest ring ensured the desired SPL levels could be reached while containing the sound to within the maximum offsite levels of 75dB(A).
Looking back at the two events, while the Saturday night built towards the fireworks crescendo, as the FOH desk received stem mixes from the BBC from both the Royal Albert Hall and other sites around the UK, Sunday will be remembered for Minogue and Donovan, singing and dancing together on "Especially For You."
Thus, Capital Sound account manager Martin Connolly was able to reflect on another successful outdoor season with Martin Audio's MLA, which fittingly ended at Hyde Park. "Once again we have shown this to be a thoroughly workable site—and whether it's been Roger Waters' 'The Wall,' near the start of the summer or the crescendo of fireworks at the end, we have proved we are more than equal to any challenges thrown at us."
For more about Martin Audio, please click to www.martin-audio.com.
Leave a Comment: