Shure Twinplex Miniature Microphones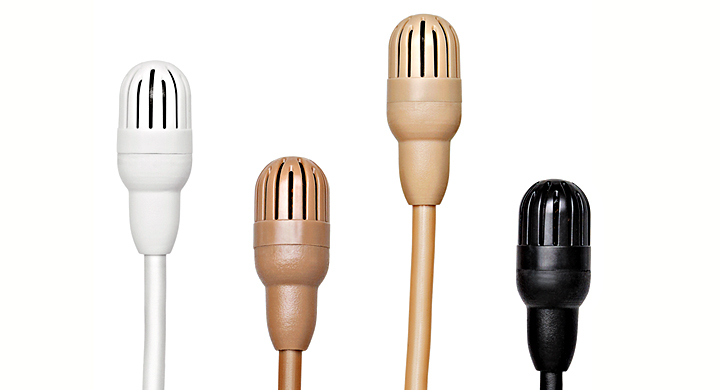 TwinPlex™ is Shure's new line of premium subminiature (5 mm) omnidirectional lavalier and headset mics. Designed to stand up to tough conditions, TwinPlex provides natural audio at both high and low frequency when professional vocal performance is a must. Its patent-pending capsule technology offers high-end sound in an easy-to-conceal package, ideal for quick costume changes or discreetly placed under wardrobe with no impact on sound quality.
The TwinPlex series consists of four lavaliers (TL45, TL46, TL47, TL48) and an ultra-light, fully-adjustable headset mic (TH53) in multiple colors with extensive accessories and options. A unique dual-diaphragm omnidirectional design yields extraordinary off-axis consistency and industry-leading low self-noise creating lifelike vocal clarity and warmth.
Available in 1.1 mm and 1.6 mm options, the paintable cables are immune to kinks and memory effects, resulting in excellent flex performance due to an innovative spiral construction with redundant shielding.
For more info, visit www.shure.com.
Leave a Comment: