Sensaphonics 3Max Triple-driver Earphones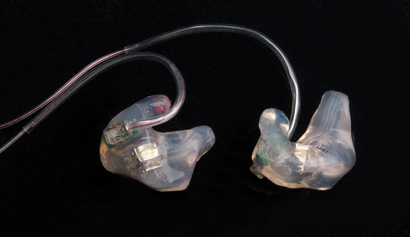 Sensaphonics' 3Max triple-driver custom earphones feature soft-gel silicone for comfort and a field-replaceable cable as standard. The earphones also combine a twin-driver bass system with a high frequency driver for enhanced accuracy, higher SPL and more bass headroom.
In finalizing the 3Max design, a panel of monitor engineers and musicians participated in blind tests to select the best sound quality. Although the 3Max can attain higher levels than previous Sensaphonics designs, the company encourages customers to use its dB Check sound analyzer to avoid unsafe listening levels or time frames.
The Sensaphonics 3Max custom earphone sells for $1,050 and is now available.
For more information, please visit www.sensahonics.com
Leave a Comment: