Hosa Technology Microphone Clips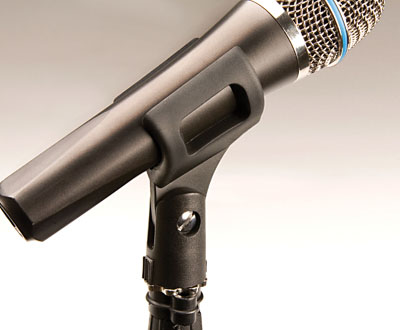 Hosa Technology's two new microphone clips — the MHR-422 and MHR-425 — are designed to deliver years of service. They measure 22 mm and 25 mm diameters respectively, to accept most microphones currently available.
The MHR-422 is designed for use with dynamic mics while the MHR-425 is designed for wireless mics. They are threaded for US compliance and will fit atop most microphone stands sold in the U.S. Additionally, a European (EU) adapter is included. Both models are RoHS compliant.
Both microphone clips are manufactured from a thermoplastic elastomer (TPE), a mix of rubber and plastic the yields a "grippy" feel with greater durability than plastic clips. The MSRP for the MHR-422 is $6.45 and for the MHR-425, $6.75.
For more information, please visit www.hosatech.com.
Leave a Comment: