Earthworks PM40T Touring PianoMic System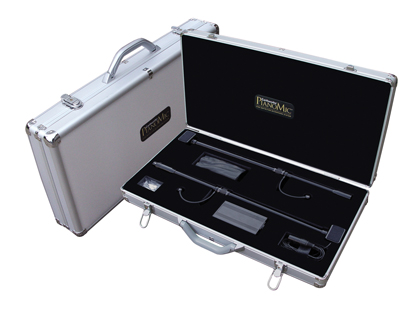 Earthworks' PM40T Touring PianoMic System, based on the company's PM40 Piano Microphone System, is geared to match the sonic performance of its sibling while simplifying setup and traveling in a compact case.
The original PM40 PianoMic system was designed for fixed installations such as churches, recording studios, and performing arts centers where the size of the carrying case made no difference. The new system is collapsible so it will fit in a case size authorized for airline carry-on luggage. The PM40T's MSRP is $4,695, and it is shipping now.
For more information, please visit www.earthworksaudio.com .
Leave a Comment: