Blue Microphones enCORE Series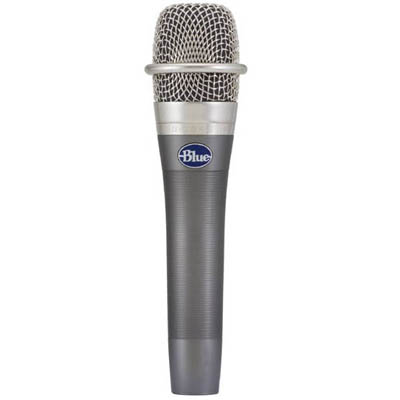 Blue Microphones, which has a track record in professional and studio recording, has launched the enCORE series for the live events market. The enCORE 100, 200 and 300 models are designed and priced for any live application from the rehearsal space and coffee shop to the auditorium and stadium. To bring the company's studio sound to the stage, the company spent years of R&D, starting with its Aria Capsule. To protect the capsule, the enCORE Series features a thick steel grill and an oversized reinforcement ring.
The mics also feature cast-zinc bodies, which have been tested to perform uniformly after dropping, throwing, and even being run over by a 7-ton truck.
The enCORE 200 also features Blue's Active Dynamic circuitry and output transformer, coupling the ruggedness and high SPL handling of a dynamic mic with the consistency and low noise of a phantom powered mic, building on technologies used for the company's Ball Series microphones.
The enCore 300 is the flagship of the series and features a Blue ARIA condenser capsule with a matched pre-amp and phantom power circuit, a tuned enclosure, and Blue's reinforced chassis, which controls airflow around the capsule.
enCORE microphones recently made their professional stage debut and are already used at The Highline Ballroom, The Viper Room and The Troubadour in Los Angeles.
The enCORE 100 and 200 microphones will be available at authorized music retailers in October 2009. The enCORE 300 will be available in late 2009.
For more information, please visit www.bluemic.com.
Leave a Comment: