AV Lifesavers Mini XLR Mixer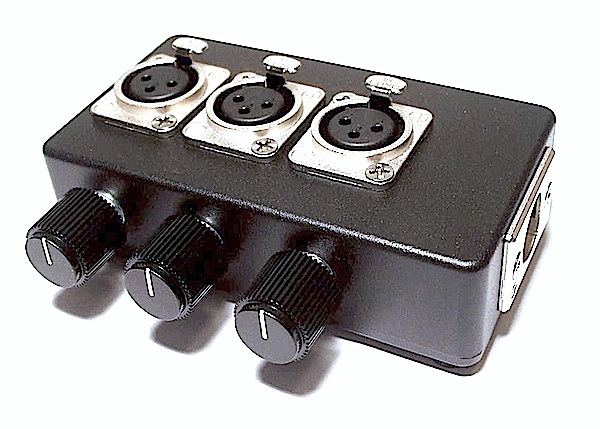 Designed for those smaller gigs where you need just one or two extra mic inputs — or for combining two kick mics or top/bottom snare mics into a single channel — the Mini XLR Mixer from AV Livesavers is a three-input/one-out passive mixer that lets users combine three balanced line or mic inputs — with volume controls on each — into a single XLR output. The 8-ounce unit requires no batteries or AC power and can pass reduced phantom power from your console or stagebox — 42.2 volts with one condenser mic or 37.1 volts with two condensers.
Note: Unless designated "P48," most condenser mics do not require the full 48 volts. Also, the Mini XLR Mixer imparts a -7 dB insertion loss that can easily be made up via a small gain boost at the receiving end.
Retail is $95, including U.S. shipping.
For more info about AV Lifesavers, go to www.avlifesavers.com.
Leave a Comment: