The Fest 2018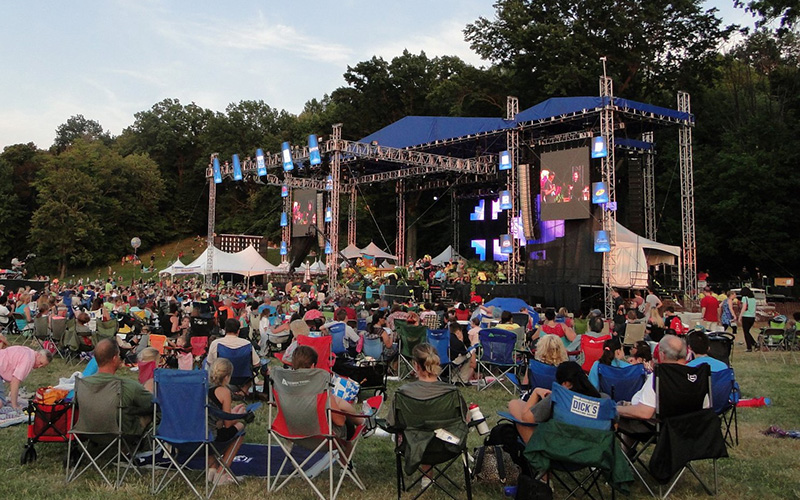 Sound Co
Hughie's Event Production Services
Venue
Outdoor-Center for Pastoral Leadership,
Wickliffe, OH
Crew
FOH Engineer: Gabe Plank
Monitor Engineer: Dave Taybi
Systems Tech: Jim Oconnor
Stage Design: Richard Kish
Roof & Rigging: Jason Cooklin
Video Techs: Travis Kelly, Nathan Oaks
Lighting: Vincent Lighting Systems
Content Graphics/Design: Think Media Studios
Production Assistant: Missy Wolfe
Gear
FOH
Console: Yamaha CL5
Speakers: PA-Mains: Nexo GEO-T line arrays. Side fills & Delays: DAS Aero 20's, DAS Aero 12's.
Motors: CM 1-ton chain hoists
Motor Control: Motion Laboratories
Power Distribution: LEX products
Structural Setup: Total Structures 65' x 105' @ 40' towers
Stage: Stageright
MON
Monitor console: Midas Pro2
Monitors: Yamaha CM15
Mics: Shure ULX-D (Quads & Duals)
Event Details
The Fest, billed as a free-to-attend day of faith, family and fun, invites visitors to the Outdoor-Center for Pastoral Leadership in Wickliffe, OH with activities for the whole family. It runs from noon to 10 p.m., with a Catholic Mass at 8 p.m. followed by a fireworks display.
Leave a Comment: