Navatri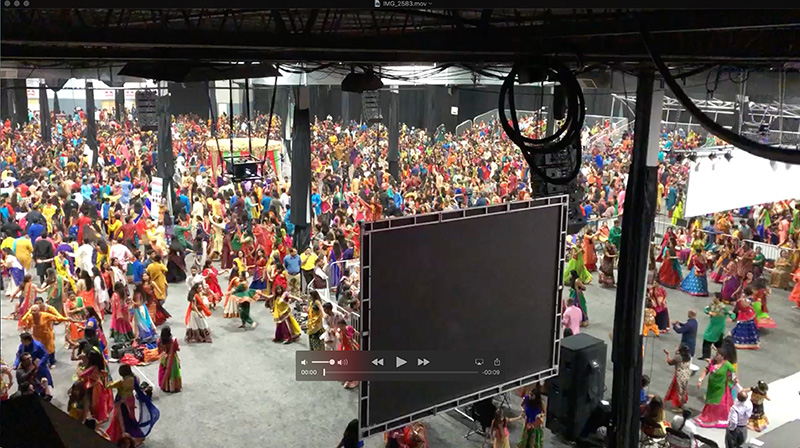 Sound Co
Metro Multimedia
Venue
NJ Convention and Exposition Center
Edison, NJ
Crew
FOH Engineer: John Silverman
Monitor Engineer: Jimmy Cardinale
Systems Engineer: Nick Cornwell
Production Manager: Josh Parrish
System Techs: Eric Nickl and Will Senedzuk
Gear
FOH
Console: Yamaha M7CL
Speakers: 24X JBL VTX V20 and 6X VTX S25 subs
Amps: 4X Vrack driven by 3 crown 4×3500 amps each
Processing: Hiqnet and amplifier presets
Rigging: Single CM 1 ton motor per left/right. Single CM 1/2 ton for four delays
Breakout Assemblies: Whirlwind
MON
Console: Soundcraft SI3
Speakers: 9 JBL PRX 715
Amps: Powered speakers
Processing: DBX Driverack 260
Mics: Assorted Sennheiser – 602II, 914, 906 and others.
Power Distro: Motionlabs
Event Details:
The Navratri Garba Mahotsav staged in Edison, NJ Oct. 5-6 was a Hindu festival staged during the Tamil month of Purattasi, from Sept. 17-Oct. 17. The festivities typically include decorations, spoken-word recitations of the legends, re-enactments of the stories, scriptural chanting and Garba dancing.
Leave a Comment: