Great Holiday Gift Ideas for the FOH Reader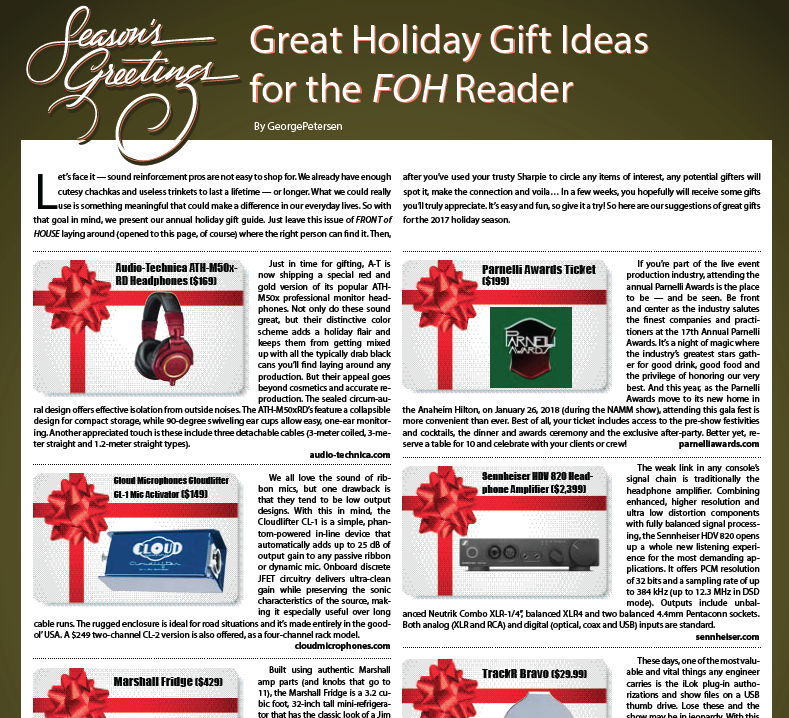 George Petersen, FRONT of HOUSE editor, put together his annual list of holiday gift ideas for sound pros for the Dec. 2017 issue of FOH. You can find it on page 33, or just read on for the introduction to the article and click the link to download a PDF of the page.
Let's face it – sound reinforcement pros are not easy to shop for. We already have enough cutesy chachkas and useless trinkets to last a lifetime – or longer. What we could really use is something meaningful that could make a difference in our everyday lives. So with that goal in mind, we present our annual holiday gift guide. Here are our suggestions of great gifts for the 2017 holiday season.
To download a PDF of the FRONT of HOUSE Dec. 2017 Holiday Gift Guide, CLICK HERE
Leave a Comment: