A Tale of Two One-Offs – Mixing Fiona Apple and Stevie Nicks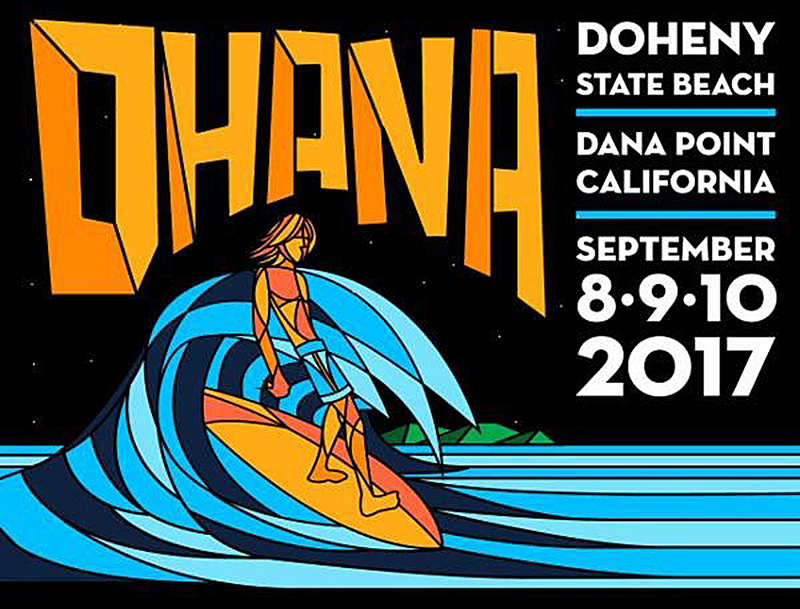 This past fall, I had the pleasure of participating in two one-off shows that each turned into the kind of magical experience that sustains us all in the fiercely competitive music business.
The first was a unique and exquisite performance by Fiona Apple at the beachfront Ohana Festival in Dana Point, CA. The second was a private event in a small hotel ballroom that included an outstanding set performed by Stevie Nicks and her virtuoso band.
The thread uniting the two shows was the FOH mixing platform, the venerable Avid Venue Profile system. This workhorse desk has truly become the go-to legacy product in this current era of digital mixing consoles for live sound. I don't remember a single year since 2006 when I have not mixed at least one show using an Avid D-Show or a Profile.
‡‡ Fiona Apple
We had finished our touring schedule for the year at the end of the summer. I was enjoying some time off at home in California when I was contacted about spending a week working with Fiona Apple and her band. Her production manager, Ray Amico, informed me that I had been recommended by Fiona's producer/manager, Andy Slater, to mix FOH for an upcoming performance in southern California, and inquired about my availability. About two years ago, I had a great experience working with Andy Slater on another successful project. I was grateful to receive the call about Ms. Apple, and I enthusiastically accepted the job. She and her band were scheduled to perform at the Ohana Festival. For six days prior to the performance day, S.I.R. Studios in Hollywood had been booked for setup and rehearsal.
Rat Sound (Camarillo, CA) would be handling the audio for this festival. I spoke with Jon Monson from Rat, who let me know that the FOH consoles would be Avid Profiles and that the P.A. would be L-Acoustics K2 augmented by SB28 subs, ARC IIs and KARAs. The crowd on show day would be about 15,000. I informed Jon that I was new to the Fiona Apple production team and that we would supply the necessary stage input and monitor mix details once we had our rehearsal system up and running at S.I.R.
The next step was to call my friend and colleague, Dan Housel, to see if he might be available to mix monitors for this event. Dan and I have worked together on many Lionel Richie shows, and I strongly believed he was the right person for this position. Dan was definitely interested, and I referred him to production manager, Ray Amico, to discuss the details. A couple hours later, Dan confirmed he would be onboard, and we began discussing the specifics of this project in earnest.
The first item on my to-do list was to spend some time listening to Ms. Apple's recordings. It was my first time hearing her albums, and I was immediately drawn in. It was apparent that her music is uniquely intricate, intelligently conceived and intimately performed. I started thinking right away that the greatest challenge in presenting this act would be transforming a large outdoor venue into a smaller and more personal environment. Vocal clarity was going to be paramount so her remarkable lyrics would be intelligible at all times.
I was able to get some hands-on console time with a Profile in the warehouse at Delicate Production Co. (Camarillo, CA). Ray Amico had sent me an input list from Fiona's last live performance to use as a starting point. A sparse complement of four musicians would be on stage for this show. Ms. Apple would be singing, playing her two keyboards and adding some ancillary percussion. In addition, Amy Wood played drums; Sebastian Steinberg played bass and provided occasional vocals; and David Garza played electric guitar, acoustic guitar, keyboards and also added occasional vocals. The updated input list included 30 inputs from the stage — well within the limit of 48 mandated in the festival's equipment specification.
When building the Avid Venue show file, my initial task was to fashion a very short room reverb program for Fiona's vocal that would help me maintain continuity with the vocal sound I heard on much of the recorded material. After a first listen, the vocals on the albums initially sounded pretty dry, yet were still warm and carefully textured. Listening more, I began to hear a bit of a room sound, a little doubling effect and a little feedback. The best selection of rooms within one reverb processor of which I am aware has consistently been the TC Electronic System 6000. I loaded the TC VSS3 and DVR2 plug-ins onto the Profile and began auditioning rooms. I needed to build something that was softer than a doubler, but had a similar effect in fattening and adding a warm texture to the vocal. The search ended when I called up a VSS3 program appropriately named "Living Room." It was a very warm, short reverb sound with lots of early reflections that I relied on heavily (after some careful modifications), and a rather short and subtle tail that I made even shorter.
As I manipulated the many user adjustable parameters available on the TC Electronic's VSS3 TDM plug-in interface, I experienced a distinct wave of outboard gear nostalgia. On tour, I am able to use several TC 6000 algorithms on the DiGiCo SD5 mixing console by importing the TC 6000 presets into the Waves IR Live reverb plug-in. The individual programs sound great but access to reverb adjustment parameters through this interface is limited. I often need to daisy chain additional equalization and band compression plug-ins onto the outputs from each reverb algorithm in order to simulate the missing control functions.
This operational reality has been an artistic compromise that I have been willing to accept from the DiGiCo/Waves interface marriage for the past four years, during which I have been mixing on the SD5. However, this gratifying experience of essentially building an effect from scratch has encouraged me to slightly restructure our show and go back to carrying outboard reverbs. As I wrote in last month's column, I will be once again including two or three digital reverb processors in the FOH spec when we go back on the road in 2018.
S.I.R. Hollywood provided me with an Avid Venue Profile console in the rehearsal room. I brought in a bunch of microphones from my house to augment what was available at S.I.R. We spent an amazing week in rehearsal being enchanted by Ms. Apple's immense vocal, instrumental and writing talents. Her accompanying musicians were equally talented and each contributed to building an intense, sophisticated set that left all of us on the crew totally in awe. When the performance day came, we were all ready to show the world how brightly this creative light could burn.
It was a phenomenally good performance at the Ohana Festival. The band was spot-on, and Ms. Apple's deft vocals and miraculous musicianship were on full display. I believe we succeeded admirably in our quest to make this large outdoor venue feel more like an intimate club or theater setting. I strove to create a balanced, warm and tangible mix that never got louder than it actually needed to be. My purpose was to encourage the audience to settle in, lean forward and really listen to the musical treat that was being offered to them. It all worked — artist, band and crew — and the show evolved into one of those inexplicably perfect performances. Can't wait until Ms. Apple decides to tour again. I hope to be a part of it!
‡‡ Stevie Nicks
About a month later, I was asked to mix a Stevie Nicks performance at a private event in Boston, MA. It was held in a rather small ballroom at the Four Seasons Hotel downtown. I had previously spent three years (2006-2008) on the road mixing for this band, and I have an extensive library of show files and presets files in the Avid Venue platform from which I can very quickly build a serviceable show file. Because of this easily accessible digital history, I asked Clair Global to provide a Venue Profile instead of my usual DiGiCo SD5. In this particular case, it made the most sense to build from a known past. There would be no rehearsal in Boston — just straight into the show day. So I opened my Windows laptop and began adapting and updating my last show file from 2008 for the upcoming event.
I was pleased that Clair Global had been contracted for this event. The equipment would be Ms. Nicks normal setup on the stage. Randy Weinholtz, the Clair crew chief and systems engineer, and I went over the room and the gear on the phone and we agreed on a plan. The room was indeed small with a very low ceiling. The performance stage took up nearly half of it. Weight and space restrictions caused Clair to specify only stage left and stage right ground-supported columns. Each of the two columns consisted of a single four-high vertical array of Clair Cohesion-8 speaker systems stacked on top of Clair CP-218 powered subwoofers. My only experience with the compact Cohesion-8 cabinets had been as frontfills on my previous two tours. I was looking forward to hearing them as the primary P.A.
Sometimes when you least expect a show to really rock, a joyous surprise occurs. And right there in a hotel ballroom at a birthday party thrown by a benevolent multimillionaire, a great rock show went down. The room was small and tight with lots of decorative drapery and party elements soaking up the worst elements of a square room. There were plenty of people for such a specialized function to add the necessary energy. The band was smoking hot from the first song, and Ms. Nicks completely ruled downtown Boston the next couple of hours. The Cohesion-8s sounded just as big and fat as their big brothers, the large venue Cohesion-12s. We rocked that house! (In a slightly reserved Boston Brahmin way, of course.)
Randy Weinholtz and the Clair crew had done a fantastic job with the gear and the setup and their contribution was integral in making this day at a private event such a great success. I knew that it had been a difficult and stressful late night load-in for the Clair crew and their heroic efforts were much appreciated. All the hard work was rewarded by a show that left a broad smile on the face of each person in attendance.
Backstage after the show, everyone was beaming as well. The show generated so much positive energy that it even infected each of us on the crew who are often immune to such feelings. It feels good to rock out every now and then.
Safe Travels!
Leave a Comment: